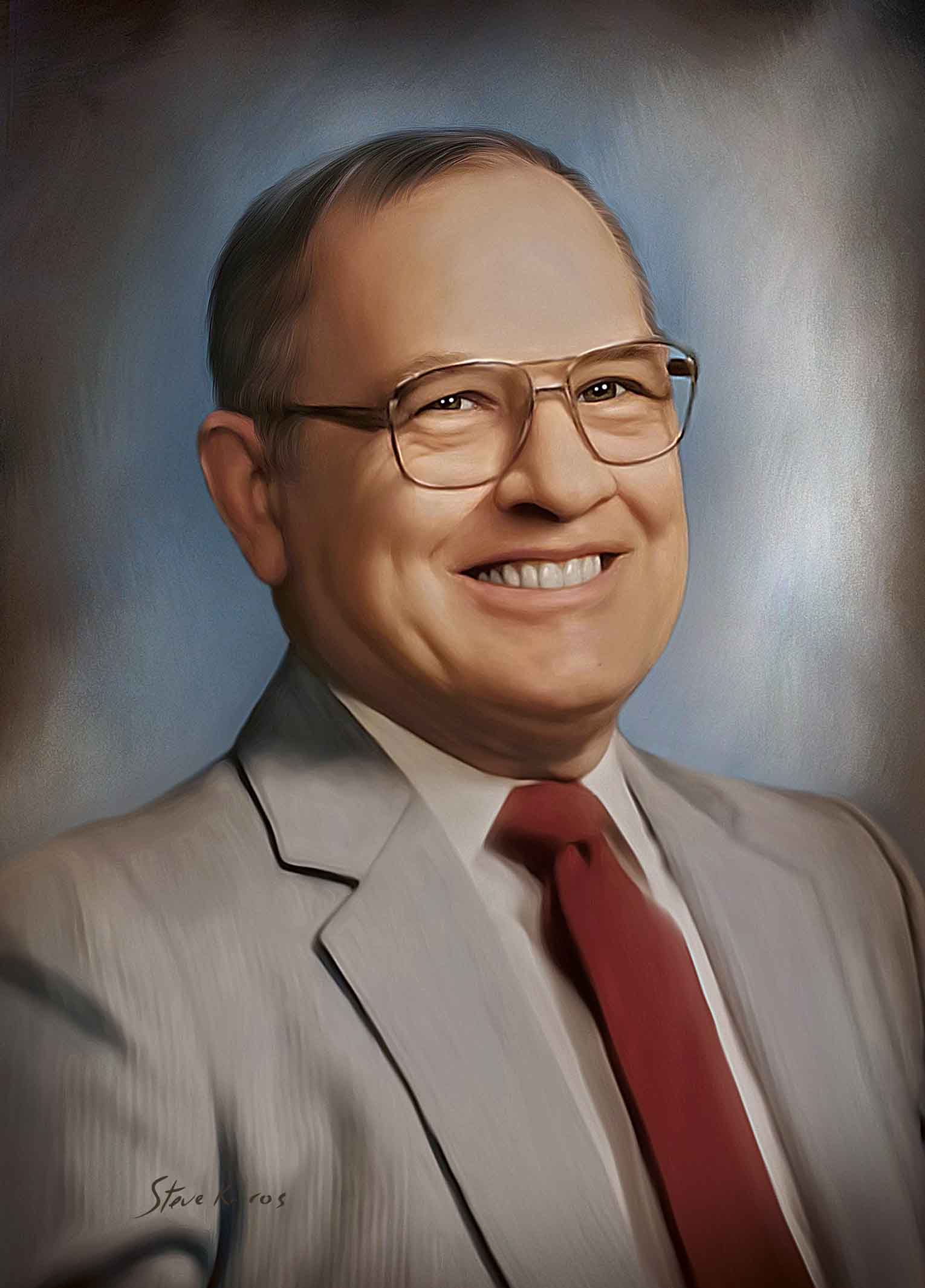 Adrien Roland Tremblay
1932 - 2019
Adrien Roland Tremblay, 86, of Alma, Lac-St-Jean passed away on June 5, 2019. He was born on July 25th, 1932 to Cyrille and Alexina Harvey. He was one of 10 brothers and sisters: Fernand, Paul, Lucien, Ovila, Rene, Giselle, Adrien, Olivette, Claude and Nicol.
Although his family was a large one of modest means, Adrien had an adventurous spirit. When he was young, he joined three of his friends on a road trip that started in Lac-St-Jean and followed the entire coast line to Mexico and back. Their trip turned out to be legendary, as they were the first group to ever make the trip in a old Chevrolet of that particular year and model. The further south they drove, the more that the newspapers began to pick up the story. Soon, there were people lining the streets, cheering for them as they drove into new towns! Our father was so modest and did not boast of his adventures, but the few times that he would tell the story, his face would light up and his eyes would sparkle!
He married Susan Jolin, the love of his life whom he met while working for RCA, in 1970. Although Susan passed away in 1999, Adrien is survived by his two children, Steven Tremblay and wife Isabelle Doyle, Luci Tremblay Duncan and husband Dan Duncan, as well as his beloved granddaughters, Lola and Elise Duncan.
Our father never liked confrontation; he preferred people talking gently to each other. He was compassionate to the needs of others and always put himself last.
He believed that life was for the living, not for those departed and wanted everyone to love every moment.
He was quiet and respectful of everyone's privacy.
He liked the simple things in life; being with people he loved was most important. He kept no grudges.
He understood that mistakes were just that…mistakes; nothing that should be judged.
He was a good husband, a good father and a gentle man who loved his family very much.
A memorial service will be held on Tuesday, July 2, 2019, at 2:00 pm at the Æterna Funeral Complex.
ENVOYEZ UN MESSAGE POUR Adrien Roland Tremblay